Top Five Wild Animals
The Top Five
The lion is one of the big cats in the genus Panthera and a member of the family Felidae. The commonly used term African lion collectively denotes the several subspecies in Africa.
Lion is a very beutiful animal as compared to other animals.
A big strong cat that is as smart as a human.
What other should be besides LION KING?
Lions are friendly and very strong
2. Wolf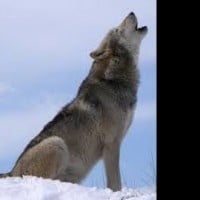 Often in/from packs, Wolves are carnivorous Canines that come in various colours and breeds, and have evolved to Dogs. Some breeds of Wolves are, like Dogs, domesticated, to become a Working Dog.
Strong, sneaky, sleek, elegant and strong, wolves are the ultimate hunter- and they are endangered.
Wolves are the ultimate wild animals. They're nature's perfect predator.
Wolves are bulk, fast animals that hunt in packs, my favorite by far.
Wolves are the most amazing and beautiful creatures to ever live. They are strong and tough and cool.
3. Eagle
Eagle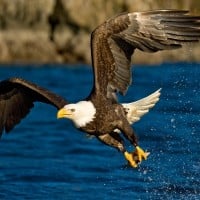 is a common name for many large birds of prey of the family Accipitridae; it belongs to several groups of genera that are not necessarily closely related to each other. Eagles are also one of America's national symbols.
Screech! These big birds are very wise animals. America has made a great decision to make the bald eagle it's national animal. EAGLE FACT:Although many eagle populations are dwindling as a result of habitat destruction, hunting, and pollution, conservation efforts are helping some species such as the Bald Eagle which has made a dramatic comeback in the U.S. over the last few decades.
They are brave and supernatural vision power and killer bird ever. But when its become friendly it give you a eagle eye of freedom.
The eagle is one of the fastest birds on earth and it is big and strong. Also it traps it's prey in a snap! This animal has really clever techniques to mostly do anything!
4. Giraffe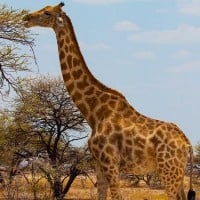 The giraffe is an African even-toed ungulate mammal, the tallest living terrestrial animal and the largest ruminant.
Giraffes are beautiful animals and they shall be allowed to Rome the world and be free from danger.
They can kick of a lions head that shows how strong they are.
5.Turtle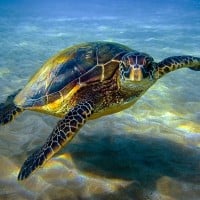 Turtles are reptiles of the order Testudines (or Chelonii) characterised by a special bony or cartilaginous shell developed from their ribs and acting as a shield. "Turtle" may refer to the order as a whole (American English) or to fresh-water and sea-dwelling testudines (British English).
Turtles are ectotherms—animals commonly called cold-blooded—meaning that their internal temperature varies according to the ambient environment. However, because of their high metabolic rate, leatherback sea turtles have a body temperature that is noticeably higher than that of the surrounding water.
GAMES AND TESTS FOR THIS VOCABULARY UNIT
Challenge your English skills!
Play very interesting games and upgrade your knowledge.
Task
Guess the word of the wild animal.
All these games and tests open in a new window.
Learn through games!